Google-Eye (Using the Web Browser ActiveX Control)
A simple application that allows you perform advanced Google searches through an Access form!
Search for a topic, search for a definition, get weather info, get stock quotes, and search for movie reviews. This is an excellent tutorial on making use of the Web Browser Active X control.
The sample application can be downloaded here: GoogleEye.zip
A video tutorial can be viewed here: WebBrowserControl.html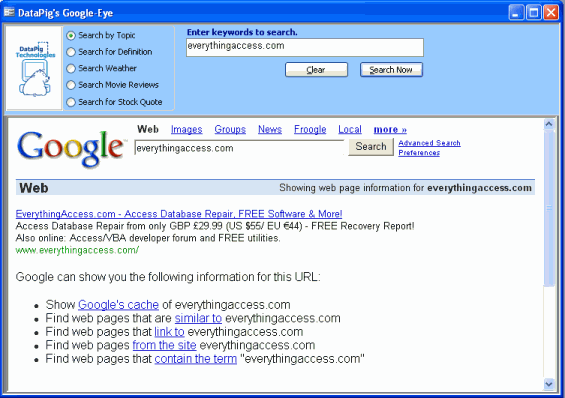 This tutorial is provided by DataPig Technlogies (http://www.datapigtechnologies.com)

Rate this article: